Back to all news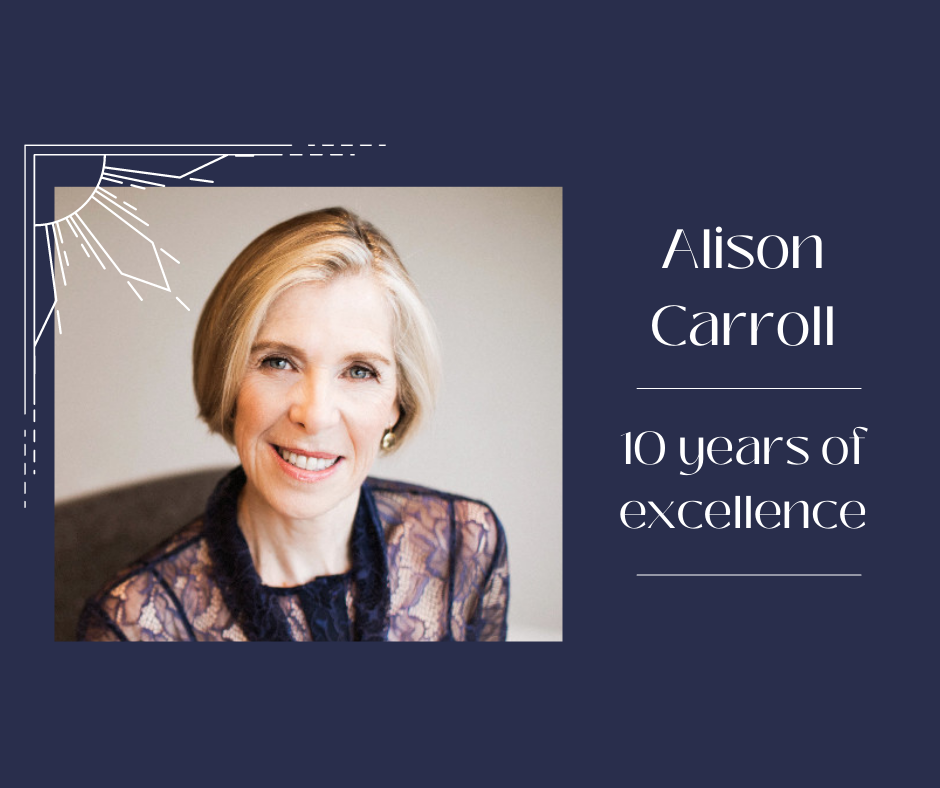 Feb 14, 2022
Ten Years with Alison Carroll
---
Ten years ago, COMMIT's Co-Founder Anne Meree Craig was in the midst of designing COMMIT's mission and services. After talking through the power and impact of executive coaching with a linguist she had formerly worked with, Craig began brainstorming around what it would look like to bring executive coaching into COMMIT's service offering. Fortunately for her, that former linguist, Alison Carroll had become an executive coach and was willing to launch a pilot program with COMMIT.
Carroll is COMMIT's first and now longest-serving executive coach. She has coached hundreds of transitioning service members including Craig's husband, Les, Court Whitman (who later became a COMMIT coach, himself), and current Chief Executive Officer of COMMIT, Alex Krongard. Her ability to shift the focus from finding answers to asking the right questions is unparalleled.
"I like to call myself a recovering high-performer," said Carroll. She perceives a general lack of emphasis in our society to take the time to pause, rest, reflect, and regroup. This is especially true for a population that is traditionally pressured to perform and move with a bias for action. Fortunately, veterans are also an extremely coachable population. "Even if someone is not comfortable talking about themselves, I do always feel like they are willing to take the risk to meet me halfway. I find that to be so inspirational," said Carroll.
Having been introduced to coaching by being a coachee, herself, Carroll said she is able to empathize and understand the hesitations someone might have while being coached. Carroll uses intuition and a whole-person approach to support her clients. Through the past decade, she credits her COMMIT clients for making her a better coach. "They ask for my honesty," Carroll explains, "Court was my second or third client with COMMIT and he opened the door for me to see when someone is willing and able to explore with me beyond the immediate challenge, it opens a door for what's possible in the future."
The value and power of witnessing Whitman's transformation gave Carroll a distinct faith in her client's abilities to get to where they need to be with her as a validating presence. New coaches will often make the mistake of putting emphasis on results instead of the value of the journey.
Carroll observed that there is an ethos among many high-performing veterans, "they are incredibly reliable teammates but never want to ask for help for themselves."
Having built the foundation of COMMIT's coaching community, Carroll describes the key to our program: commitment to self. When a veteran can be vulnerable and accept every part of themselves, it's a commitment to their own humanity. That moment of commitment to self is when the layers of fortified armor required by military service begin to peel away.