Back to all news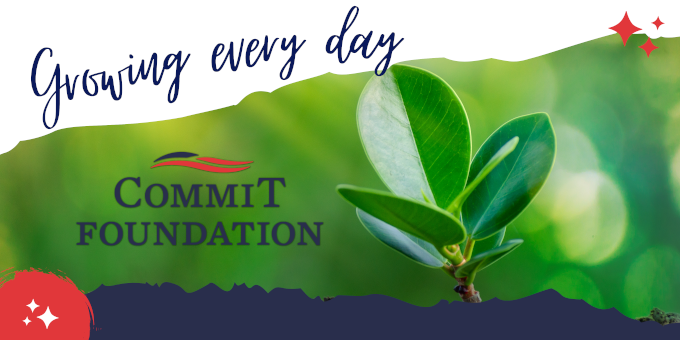 Feb 1, 2022
Our Growing Mission
---
To kick off 2022, The COMMIT Foundation has taken strategic shifts to strengthen and fortify our community. With the generosity and support of the A. James & Alice B. Clark Foundation, COMMIT was able to launch its first ever Family Transition Program, Alumni Engagement program, and a series of supplemental resources to build awareness and advocacy on behalf of those we serve.
We launched our pilot Spouse Program with Dr. Amy Taft, Sr. Director of Education at the helm. Amy is a military spouse and caregiver to her husband who sustained life-altering injuries in combat. Her passion for helping spouses in their own transitions out of the military community and into the civilian world is unmatched. COMMIT will offer transition support to 40 spouses, initially, providing them with a tailored transition support program that meets once a month for four months, executive coaching, and tailored assistance. "Through the COMMIT Family Transition Program, we hope to create shared experiences between transitioning spouses and provide them space to explore the possibilities for the future. The COMMIT Foundation is excited to bring the one-of-a-kind program designed specifically for military spouses to our community," said Taft.
COMMIT also recently launched the Alumni Engagement program led by former Senior Director of Veteran Services, Michele Olive. With the tremendous growth in our programming, we saw an opportunity to enhance our offerings and extend services beyond our transition programs. After experiencing the value of incorporating alumni into our programs as mentors, it became clear that we could build a strong and thriving ecosystem while bolstering serendipity for our service recipients. Olive's focus has been on alumni outreach and providing opportunities to volunteer and give back to COMMIT through thought leadership and support. Recently, COMMIT also began hosting webinars for transitioning service members which introduce different industries by way of panelist discussions and storytelling with alumni and veteran advocates. "COMMIT plans to expand its offerings for alumni with ongoing support, scholarships, mentorship opportunities, and sharing their important impact stories that emerge from program participation," said Olive.
COMMIT has also strategically shifted Corporate Programs into a corporate outreach effort, capitalizing on a more robust communication strategy and partnering with socially responsible companies on veteran advocacy. With the help of our volunteer panelists and speakers from different areas of industry, COMMIT is able to connect service recipients with insight, information, and networking opportunities to enhance transition outcomes. This move has broadened COMMIT's audience and drawn in more diverse applicants. "Continuing work with veteran-ready businesses, we will be able to see this ripple effect of the impact our service recipients bring to their communities and places of work," said Abby Peterson, Director of Corporate Programs. COMMIT's legacy serves as a foundation for outstanding service recipients to build their own personal legacies upon.
Many of these stories are captured on COMMIT's social media pages and podcast, COMMIT Veteran Voices. Check out our channels for more information: