Back to all news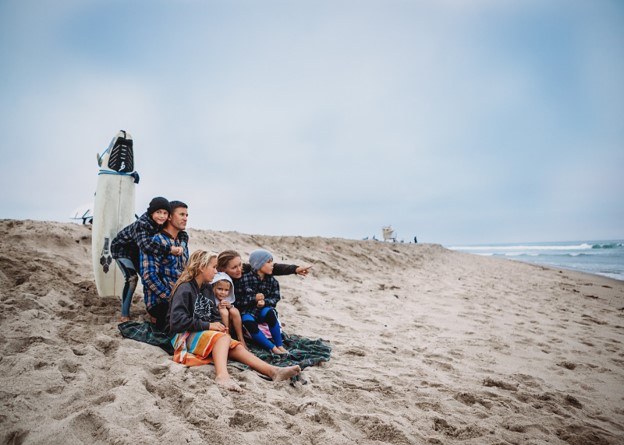 Dec 28, 2019
Happy 2020 from The COMMIT Foundation!
---
A Marine's Transition Story in 2019 - Gives back to COMMIT and other transitioning servicemembers and veterans
Sean Forester retired from the Marine Corps in May 2019 and is now an Engagement Manager with Amazon Web Services, where they are lucky to have his talent, passion, and leadership. Sean's transition planning began two years ago. Every week, he plugged into Justin Nassiri's podcast, Beyond the Uniform. It was episode 154 that first introduced Sean to Anne Meree Craig, CEO of The COMMIT Foundation (COMMIT): https://beyondtheuniform.org/blog/btu-154-commit-foundation-anne-meree-craig
COMMIT facilitates synergy between top tier servicemembers and veterans and seasoned professionals from industries in which they will thrive. Learning how COMMIT harnesses the power of networks and relationships, Sean connected with the organization in February of 2018 and attended a COMMIT transition workshop in Colorado Springs two months later.
Sean knew from the beginning that COMMIT was not a typical Veterans Service Organization (VSO). COMMIT helped Sean identify his purpose and identity, expand his imagination, bolster his courage, and hone his skills in self-promotion. Anne Meree introduced him to Designing Your Life and thinking in the power of threes. He was connected with two of COMMIT's fabulous coaches, Bridget and Laura, and was constantly on receive mode. Laura became his Executive Coach and engaged with him for a year. He worked through practically all of COMMIT's online resources, to include CliftonStrengths.
With the help of COMMIT, Sean knows what fuels his passion and his purpose in life. He lives each day focused on what he discovered during his transition from a Marine Corps Officer to a civilian. He'll tell you his priorities are (in this order) 1. faith, 2. family and 3. work-life balance.
This confidence of purpose and his faith allows Sean to pursue his path even when it's difficult. In fact, when he left the military he had not one, but two false starts. Knowing the job wasn't the right environment for him, he left one position after only five days. During trying times, Sean found comfort in one of his favorite scriptures:
The mind of man plans his way,
But the Lord directs his steps.
-Proverbs 16:9 (NASB)
Sean is an incredible advocate for COMMIT, and he hopes his story will encourage others to engage with the organization. "COMMIT removes the white noise to focus on the essentials of a successful transition. The operative word here is successful. Everyone ultimately transitions out of the military. One's degree of success is a combination of deliberate planning, serendipity, and acceptance of uncertainty."
As we end 2019 and look to 2020, please take a moment to get to know the servicemembers and veterans in your life and consider supporting a veteran's transition in 2020 by supporting The COMMIT Foundation.


Sean Forester
Amazon Web Services
U.S. Veteran, U.S. Marine Corp
COMMIT Alumnus
To his brothers-and-sisters-in-arms navigating the turbulent waters of departing the military, Sean offers a quote from Frederick Douglas:
"If there is no struggle, there is no progress. Those who profess to favor freedom, and yet depreciate agitation, are men who want crops without plowing up the ground. They want rain without thunder and lightning. They want the ocean without the awful roar of its many waters. This struggle may be a moral one; or it may be a physical one; or it may be both moral and physical; but it must be a struggle. Power concedes nothing without a demand. It never did and it never will."