Back to all news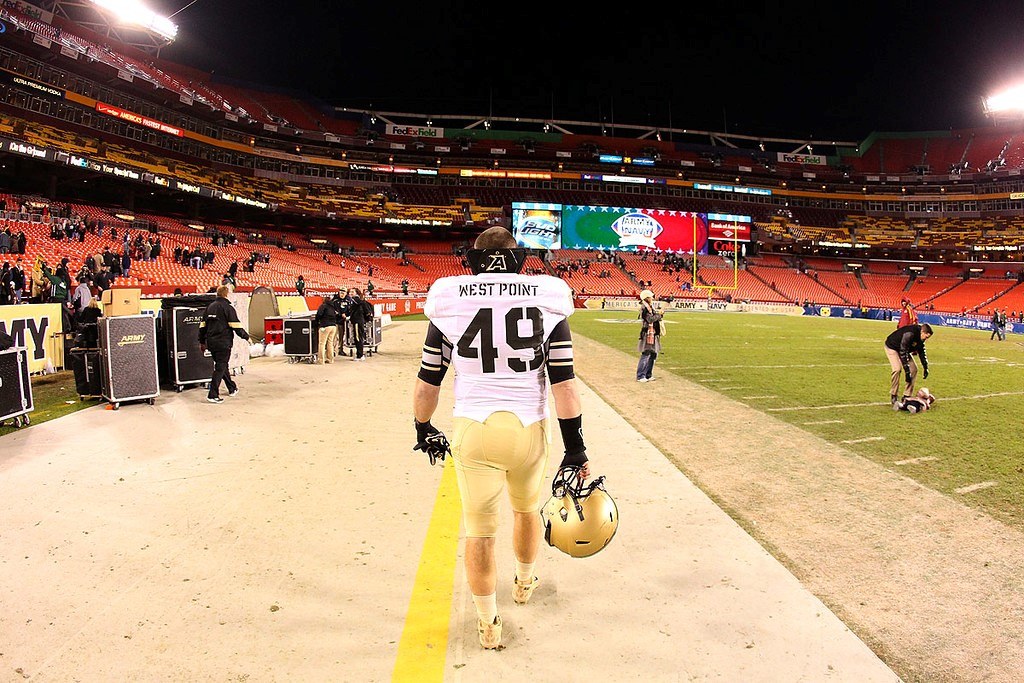 Dec 11, 2019
COMMIT for 2020! By Justin Schaaf
---
Entering the week of the 120th Army Navy game is a time where individuals from all over the world will rally around four words of their choosing with only the order of the words actually being of choice. These words will either be 'Go Navy! Beat Army!' OR 'Go Army! Beat Navy!' One of those mottos forever impacted my life in a way I never could've imagined.
On December 10th, 2011 at FedEx Field, I, for the last time, wore shoulder pads and played in the Army Navy game - my last game. I was then deployed to Erbil, Iraq. Little did I know that almost 6 years to the day, I would've been wearing my uniform for the last time as an Officer in the United States Army and been wrapping up my first formal job interview for another football team in the Atlanta Falcons.
This interview was made possible by many factors, but none more impactful than that of The COMMIT Foundation. Anne Meree Craig, The COMMIT team, 6th Wing, and many others helped create 'Serendipity' and afforded me an opportunity to 'Pursue My Passion' to work in the NFL. Today, because of them I am blessed to be in my 2nd season for the Atlanta Falcons and truly living out my lifelong dream to be in the NFL.
The COMMIT Foundation is an organization I am forever thankful for and will always advocate for 'every day, and twice on Sunday.' Please make the choice to support COMMIT, so they can continue to help Veterans' transition experience.
Thank you COMMIT, and in the spirit of Army Navy, I am going to also choose my four-word motto order as:

GO ARMY! BEAT NAVY!

Cheers,
Justin Schaaf
Special Assistant to the General Manager
COMMIT Alumni
Veteran, U.S. Army