Back to all news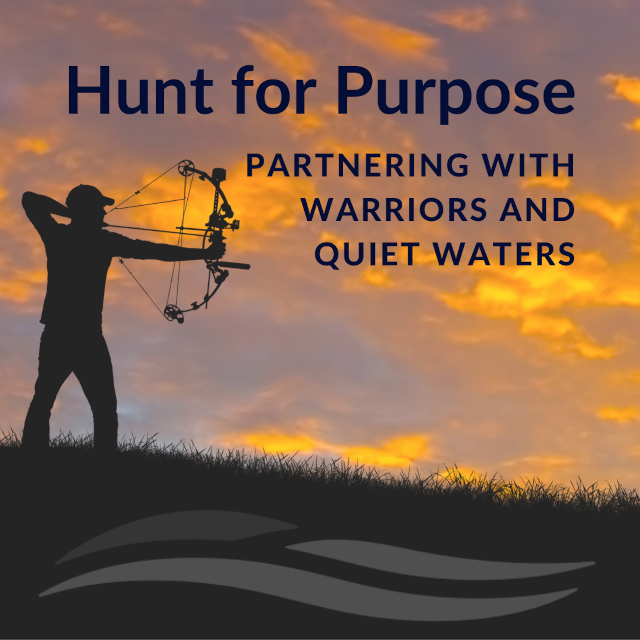 May 2, 2022
WQW Hunt for Purpose
---
For years, Warriors and Quiet Waters (WQW) has been an incredibly generous supporter of COMMIT service recipients by hosting a number of Transition Mentoring Workshops. This year, COMMIT and WQW have partnered to take programming to the next level: WQW's Hunt for Purpose.
Brian Gilman, CEO of WQW and Marine combat veteran recognized the healing powers of elk hunting in Montana after returning from kinetic deployments in Iraq and Afghanistan. The solace he sought and found in the mountains and purposeful pursuit of elk helped bring him peace and quiet the noise of war so many combat veterans bring home.
"Research demonstrates that having a sense of purpose in life is critical to well-being. As veterans, many of us struggle to find purpose in our lives following our military service," said Gilman.
COMMIT's Chief Programs Officer, Scott Walgren, designed the guided self-discovery curriculum which has aided Hunt for Purpose. The coursework starts with a strengths assessment and is designed to help veterans mindfully reflect and introspect, find clarity, and discover their goals and calling all while practicing the discipline and inherent mindfulness needed to properly carry out a hunt. The exercises are carefully aligned to the activities and hard work that the participants must dedicate.
"This group has been out of the military for a long time," said Walgren of the participants, "COMMIT is unique in the transition space which is the reason we were asked to participate."
What Walgren is referring to is a deeper philosophy across COMMIT programming; transition is not just an 'A' to 'B' road from military to civilian life. Transition is a series of transformations and pivots which occur during this major life process. Each individual journey is unique and requires different types and levels of attention; something inherent to COMMIT programming which is focused on meeting participants where they are rather than taking a "one size fits all" approach.
The second iteration of the program will commence in June - a perfect season for veterans to connect with the wilderness in Montana while they travel a road to self-discovery and hunt for purpose.
For more information on WQW Hunt for Purpose, please visit Warriors and Quiet Waters.