Back to all news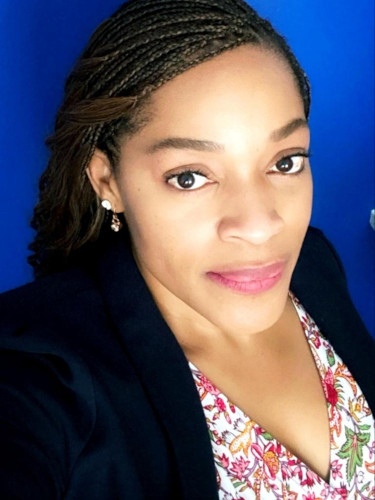 Nov 16, 2020
FISERV Sponsored Ijeoma Mbadiwe at The COMMIT Foundation's Women's Transition Workshop
---
Bozeman, Mont. November 9, 2020 – Born in the United States but raised in Nigeria, Ijeoma Mbadiwe learned early on that a keen understanding of her environment and the players involved would be crucial for success. In Nigeria, this meant learning enough about the numerous ethnic groups and avoiding cultural missteps.
At 13 her family returned to the United States and at 18 she enlisted in the United States Army. While serving on active duty, Ijeoma earned a Master's degree from the School of Conflict Analysis and Resolution at George Mason University and a second Master's degree in Strategic Intelligence at the National Intelligence University. Her academic background coupled with what she describes as her experiences as a "third-culture kid" greatly influenced her career as an intelligence analyst.

Ijeoma transitioned from the Army after 21 years of service and would like to thank Fiserv for sponsoring her as a participant in The COMMIT Foundation's annual Women's Transition Workshop in October. When asked about her transition out of the military Ijeoma shared a favorite quote from Mary Anne Radmacher, "Courage doesn't always roar. Sometimes courage is the quiet voice at the end of the day that says: I will try again tomorrow."
Ijeoma is exploring multiple opportunities and redesigning her life through this transition.
"The COMMIT Women's Transition Workshop was a godsend," said Mbadiwe. "Finding my next chapter is a process and I now have this great group of women to bounce ideas off."