Back to all news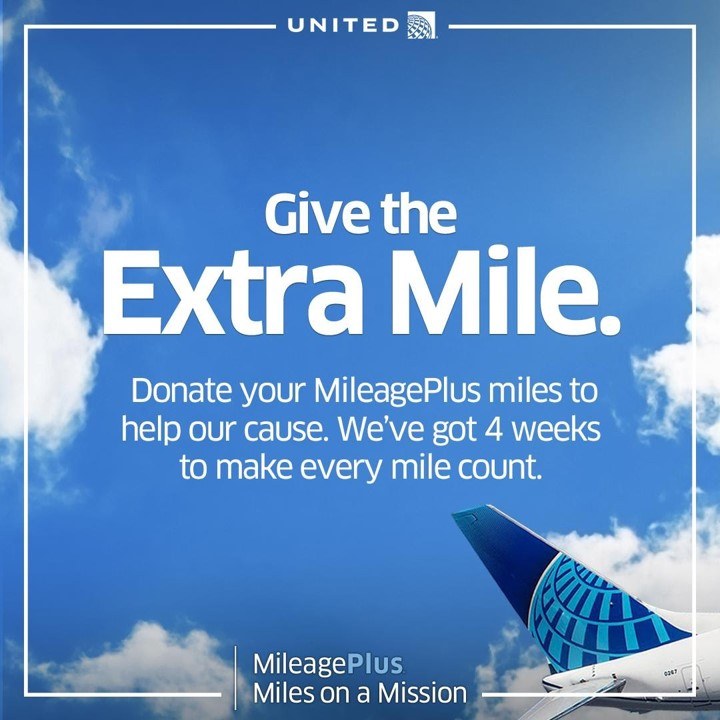 Apr 6, 2020
The COMMIT Foundation Launches Campaign on United Airlines' Miles Crowdsourcing Platform
---
April 6. 2020
Bozeman, MT – Today, The COMMIT Foundation announces that United Airlines MileagePlus members can now donate their miles to help servicemembers and veterans travel to our two day Transition Mentoring Workshops. Through United's Miles on a Mission crowdfunding platform, MileagePlus members can use their miles for good and contribute to campaigns that help support communities in need.
The COMMIT Foundation is aiming to raise 1,000,000 miles by May 16, 2020 to provide airfare for our servicemembers and veterans to travel to our Transition Mentor Workshops hosted across the Country. These miles will help support The COMMIT Foundation's broader mission of helping exceptional U.S. servicemembers and veterans transition into successful roles and careers post- service. To help The COMMIT Foundation reach this goal, United will match all miles earned for this campaign.
"The miles raised through Miles on a Mission will positively impact our servicemembers and veterans to travel to our Women's transition workshop this fall in New York City. Your donation will help build upon our recent uptick in programming, so far in 2020 we have had 340 people apply for COMMIT services and have provided 776 services to 304 individuals thus far," said Anne Meree Craig, CEO & Co-Founder, The COMMIT Foundation.
Miles on a Mission is a part of United's Every Action Counts pledge, which aims to connect people, unite the world and serve communities by putting people and planes to work for the greater good. Eligible charities can apply for the chance to launch a 45-day campaign to raise miles that help them deliver on their missions through travel.
"Miles on a Mission is another great example of the many ways United supports the communities where we live, work and fly," said Sharon Grant, vice president and chief community engagement officer at United Airlines. "The program not only allows us to connect with even more organizations than before but also gives our customers the chance to donate their miles and support the charities and causes that mean the most to them."
For more information on Miles on a Mission or to donate miles, please visit united.com/donate/.

### Assisting America's top-tier veterans in finding purpose as they transition from military careers to civilian life.