Back to all news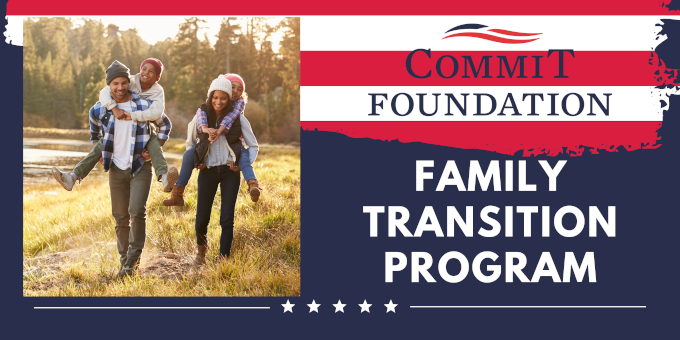 Mar 28, 2022
COMMIT Launches it's Family Transition Program
---
This spring, COMMIT launched its pilot Family Transition Program, welcoming a cohort of 15 military spouses into a program designed to help guide them through the transition process. The virtual cohort meets monthly for up to four months and connects on all things military-spouse related from uncertainty in transition, entering the job market in post-military life, making decisions for the family, and prioritizing time for themselves.
"I feel more confident knowing when to ask for help and when to delegate - it's helped me stay mentally healthy" said one service recipient at the end of the program.
Another relayed "the coaching sessions are incredibly helpful - to have someone ask you the right questions is huge. [My coach] didn't give me the answers, that was up to me."
The modules are designed to work around the busy schedules of military spouses while still giving them a "home base" and the support of the COMMIT community.
Senior Director of Education, Amy Taft helped design and stand the program up, leveraging her unique background as a military spouse. Through her husband's many kinetic deployments, Taft always kept faith and family as her priorities but set aside healthy amounts of time and space for herself. Alongside her husband's career, she was able to design her career in education to become one of curriculum design and nonprofit leadership. While in her doctoral program, Taft aligned her values and skills with the mission at COMMIT, helping to bolster the focus put into family programming and support.
Applications for the next cohort will be posted on COMMIT's LinkedIn page this summer. As for the current cohort wrapping up, we are thrilled to see what they achieve next!