WOMEN'S PROGRAM: Changing the Narrative
Back to all events
Anaheim, CA - WOMEN'S PROGRAM
Oct 7, 2019 — Oct 8, 2019
~~~~ Changing the Narrative ~~~~ Submit By: July 1st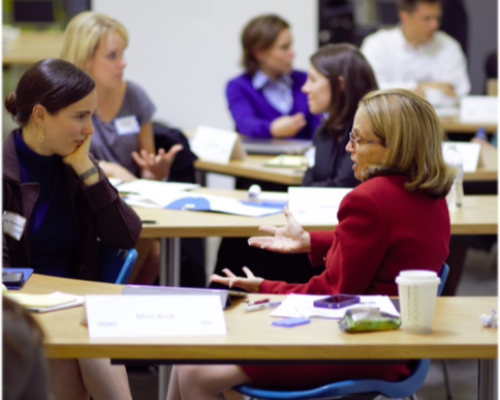 OVERVIEW:

The COMMIT Foundation is excited to conduct "Changing the Narrative: A Women's Leadership and Mentoring Workshop" for active duty and Post 9/11 veteran women in partnership with PROMOTE and Service to School.
The two-day event is focused on women servicemembers and veterans, from highlighting their critical contributions to our nation's security to supporting their successful transitions as they forge post-military paths. COMMIT, PROMOTE, and S2S believe in the power of mentorship and know quality dialogue with inspirational leaders can change one's trajectory. We believe the first step for servicemembers and veterans to lead meaningful post military lives is to identify their desired path by better understanding the values and ideals that shape them, both while they serve and beyond military service.
This first day's workshop will provide an opportunity to explore these topics with the goals of:
• Increasing self-awareness about core values and desired life/career outcomes
• Educating servicemembers and veterans on the power of mentorship & sponsorship
• Expanding the imagination about possible paths, to include educational & career opportunities
• Building confidence about transitioning to a new industry
• Providing information about and access to leaders in various sectors
The second day will focus on changing the narrative. As one of the most trusted and respected institutions in the United States, the military has a unique opportunity to lead our nation's efforts in inclusive leadership. Women have served in the military in a multitude of roles but their stories remain largely untold. While military women's stories may seem unique, their experiences, struggles, and successes are universal. In this critical moment of our nation's history when women are underrepresented across all industries, stories of military women can inspire and connect people from all walks of life to drive impactful change and be the bold leaders our world needs. Workshop participants are invited to share their own stories and hear from other successful women, active duty and veterans who are successfully leading in other industries.
--
--